It's always a pleasant surprise to see Jewish characters on major television series. We instantly feel a connection to them and enjoy the Jewish references, such as Shabbat dinners and Jewish holidays. Over the years, we have been introduced to a number of memorable Jewish television characters in both starring and supporting roles. Here are some of our favourites:
The Marvelous Mrs. Maisel – Midge Maisel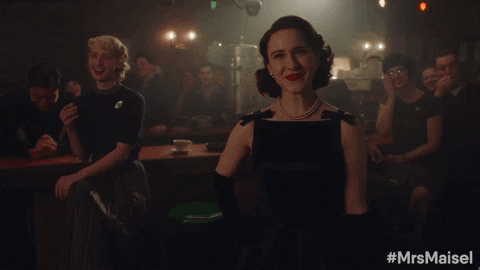 Set in the 1950s, Midge Maisel is a young Jewish woman living on the Upper West Side in New York City. After her husband leaves her, she tries to pursue a career as a comedian. The show provides us with many familiar Jewish traditions, such as Shabbat dinners, breaking the fast at Yom Kippur, going to shul, and eating corned beef at a deli .
Broad City – Ilana and Abbi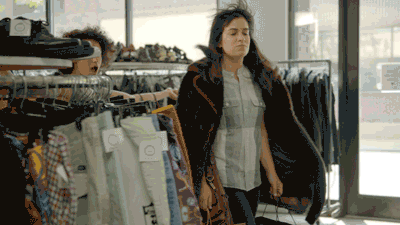 Ilana and Abbi are two Jewish girls living in New York, trying to figure out life in their twenties. In fact, Ilana Glazer who portrays Ilana, and Abbi Jacobson who portrays Abbi, are both Jewish comedians and they co-write the show. This show will have you laughing and saying, "This is me!" . One of the most talked about episodes is their flight to Israel on a Birthright trip.
Friends – Ross and Monica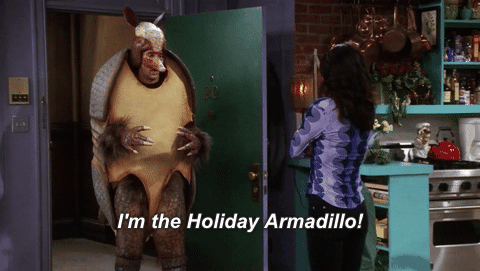 Ross and Monica are one of the most popular television siblings of all time. In a classic episode, The One with the Holiday Armadillo, Ross dresses as an armadillo to teach his son Ben about Hanukkah.
New Girl- Schmidt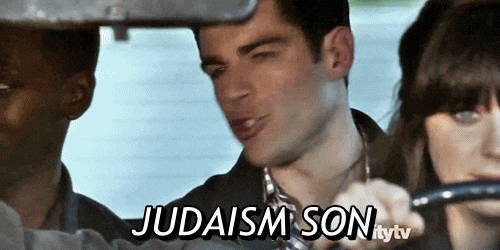 Let's be honest, Schmidt was definitely the highlight of New Girl. Although he is self-absorbed, his humour and quirkiness make him a loveable character. Schmidt is known for expressing his Jewish pride. His conversations always include references to Judaism, such as suggesting the name Mordecai as a baby name, creating a JDate profile, and one liners like "Baruch atah adonice dress!" Max Greenfield who portrays Schmidt is quite open about being Jewish and shared in an interview that the theme for his Bar Mitzvah was Saturday Night Live.
The O.C – Seth Cohen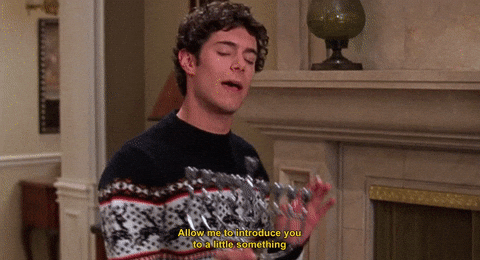 Who can forget nerdy heartthrob Seth Cohen? He was the memorable Jewish character on The O.C. and coined the phrase "Chrismukkah"- a combined celebration of Christmas and Hanukkah. Adam Brody who portrays Seth was raised in a Jewish family and celebrated the High Holidays and had a Bar Mitzvah.
Here are a few more notable Jewish characters:
Ari Gold- Entourage
Rachel Berry- Glee
Jerry Seinfeld- Seinfeld
Tommy Pickles- The Rugrats
Harry Goldenblatt- Sex in the City
Grace Adler – Will & Grace
Larry David- Curb Your Enthusiasm
As new shows are developed, we hope to see more Jewish characters being reflected in a positive light. Who are your favourite Jewish characters on TV?