Welcome to the second installment of Evan and Seth's Jewish Not-Jewish Movie Blog! As you might remember, about once a month, Evan (Senior Jewish Educator, Hillel York)  and Seth (Chief Education & Campus Officer, Hillel Ontario) are going to take a look at a movie that has no ostensible or identifiable Jewish content and offer their commentary, as well as some Jewish texts that address one (or more!) of the movie's themes.
This month's movie is The Last Jedi (2017).  Some of you might be more familiar with its ultimate lead-in film, The Phantom Menace, but let's give it a little respect and let it stand on its own today.  (Doing so also allows us to avoid talking about The Rise of Skywalker, which both of us disliked strongly, so, like, bonus.)
There's a whole lot going on in this film. Too much, some say.  But at the core of the film are mentor/mentee and teacher/student relationships: Leia and Poe; Luke and Rey; Snoke and Kylo Ren; Holdo and Poe (even if he's not the most willing of students).  These aspects of the movie drive both its plot and the characters' development, providing us with a moment to reflect on the way our mentors and teachers have influenced us and how we, in turn, have influenced others when we've stepped into those roles.
Why We Chose This Film and What's Jewy about It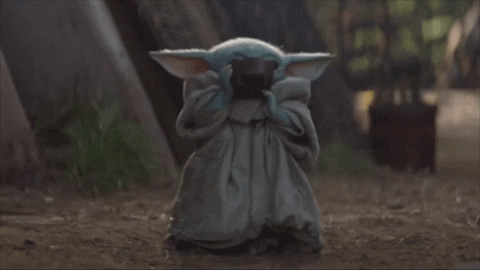 It's available on Netflix, so it's easier for you all to watch.
The recent release of The Rise of Skywalker and the newly built Star Wars: Galaxy's Edge theme park at Hollywood Studios in Orlando has given us Star-Wars-itis!
The only thing that Star Wars fans like more than Star Wars is complaining about Star Wars, so we figured this might allow us to do so!
As mentioned above, teacher/student relationships undergird much of the story in this film. Judaism, too, recognizes the significance of this dynamic. One example of this would be the multiplicity of Biblical narratives that focus on teacher/student relationships, such as the narrative of Moses and his protégé Joshua (and the associated commentaries and Midrashim). Another way that Jewish literature looks at this idea is through the legal writings that dissect this relationship with a more granular and technical approach, specifically outlining laws and customs that describe a "proper" teacher/student dynamic.
Pre-Screening Questions
Before you push play, here are some things to think about:
What qualities do you look for in a mentor, and how do you go about finding one?
Who are the best mentors or teachers you ever had?  The worst? What made them so good/awful?
When have you served as a mentor or teacher to someone else?  What led you to take that role on?
Ready to watch the movie? Great! Go watch the movie! Now!
Jewy and Not-as-Jewy Sources
As you think about the film and consider the post-screening questions below, here are some fun Jewy and not-as-Jewy sources for you to think about!  We've chosen texts that relate to the theme of mentor/mentee relationships.
Pirkei Avot 1:6
Joshua ben Perachiah used to say: "Make a teacher for yourself, and acquire a companion for yourself.
Babylonian Talmud, Ta'anit 7a
Rabbi Chanina used to say: "I have learned much from my teachers, and even more from my friends, but from my students I have learned more than from all of them."
Analects of Confucius 7:8
The Master said: "If a student is not eager, I won't teach him; if he is not struggling with the truth, I won't reveal it to him. If I lift up one corner and he can't come back with the other three, I won't do it again."
Albert Einstein
It is the supreme art of the teacher to awaken joy in creative expression and knowledge.
Post-Screening Questions
Which of the students/mentors in the film do you relate best to?  Which of the teachers/mentors?
Which characters' styles of teaching and learning do you connect best with?
Thinking about our first text, how do you see friendship and the teacher/student relationship play out together in the film?
How do power dynamics play a role in the outcome of the various teacher/student relationships? Do the different relationships shown in the film offer diverse representations of how power affects teacher/student relationships?
Dear dedicated readers, if you've read this blog post this far, felicitations!  Thanks for sticking with us to the sweet, sweet end, and we hope you enjoyed the film and our attempts to find/unearth Jewiness in the most unexpected of places!  Please join us again next month, and hey, feel free to send us suggestions of films to screen.